Attention, friends. I have an obsession… and it's with a bralette. No joke. These organic cotton bralettes from Organic Basics are the only bras I've worn since receiving them. Which is great, because they 100% fit into my conscious consumption lifestyle. In case you're not familiar with my conscious consumption campaign, I'll start with a quick run down of what exactly conscious consumption means to me. Conscious consumption means appreciating quality over quantity. It means thinking about each and every purchase I make. What do I look for in terms of products that fit into my conscious consumption model? I look for products that prioritize making the world a better place. Whether that's through stellar sustainability efforts, humanitarian causes, upstanding working conditions and/or a commitment to genuine health & wellness – I only want to support brands and companies with values that align with my own.
This might seem easy. But if you really think about the sheer volume of clothes, accessories, home decor items, fitness equipment, bath products, toys and single use plastics we as a culture consume, it can be overwhelming and time-intensive to switch your mindset and completely change your lifestyle. I'm not saying I'm perfect, but I sincerely try every single day and that's a good first step.
The best part about joining in on the conscious consumption movement is that there are a plethora of companies that fit into the category, one of which I'm featuring today. Organic Basics is an apparel company creating high-quality, ethical, affordable and environmentally sustainable basics. Organic Basics prioritizes fair & safe working conditions at factories they actually visit. Among other certifications, they are GOTS certified, which is the Global Organic Textile Standard. Even their packaging is environmentally conscious, because the shipping alone of conventional apparel is wasteful & unsustainable.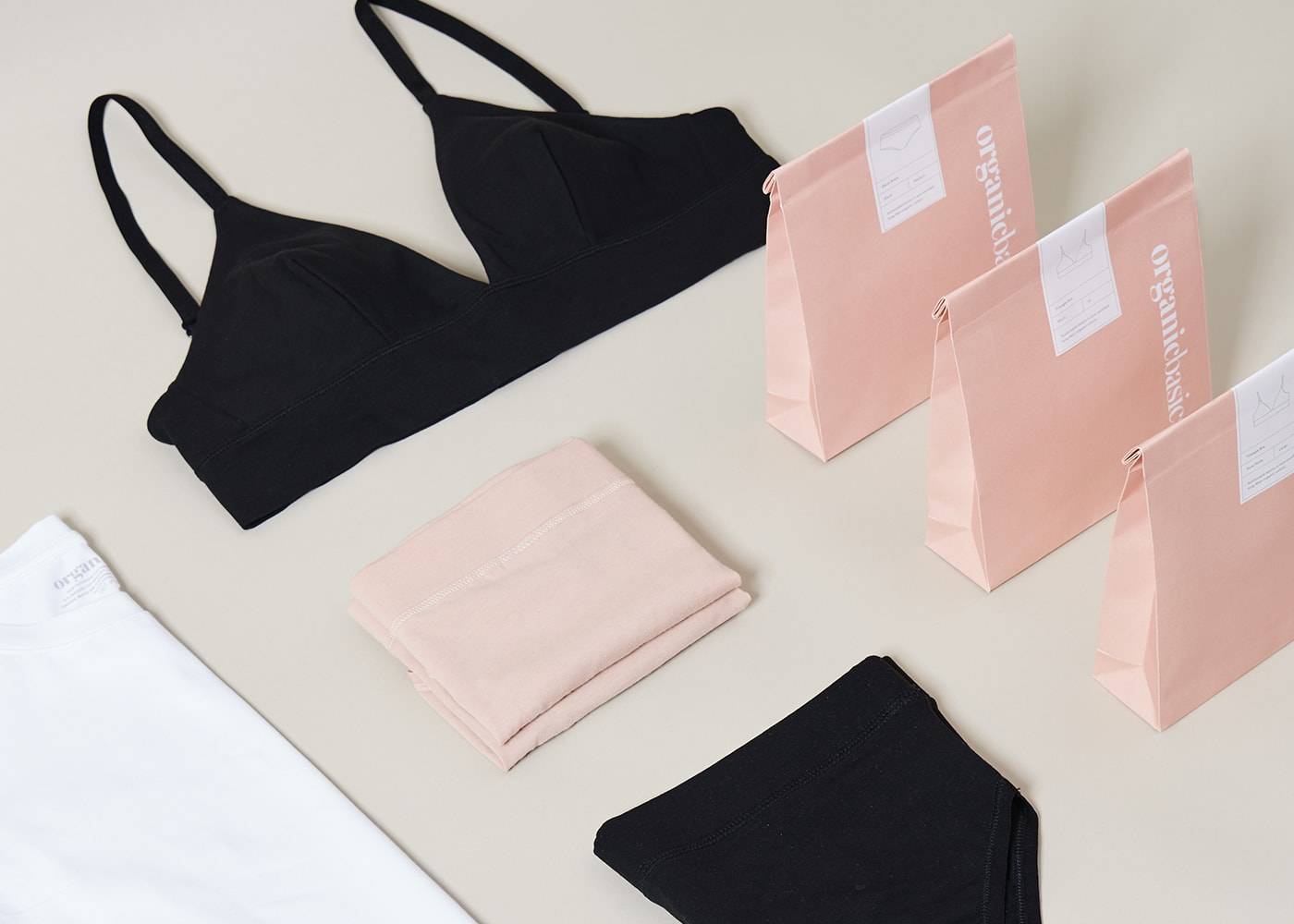 From the very first time I wore a bra, like 15 years ago, I hated them. Call me a raging feminist, but it's honestly a comfort thing. I was wearing bralettes before they were cool, they're seriously my jam. I think back then they were called "shelf bras," can anyone confirm that? Anyway, as I pair down and simplify my wardrobe, I wanted to find a high-quality bralette that could replace pretty much everything else every other bra in my wardrobe, except perhaps a strapless style. Well guys, I found the ultimate bralette. Organic cotton, extremely comfy and undeniably well-made. These bralettes come in two colors, black & rose nude. I have both and both are perfection. Organic Basics offers apparel for both men and women including underwear, t-shirts, socks leggings and more. And, for a limited time, use my code RADIATEOBC for 10% off your order. Click here to go straight to their website. This discount code only lasts until June 22nd so get on it!